×
Brandy Metzger
bedroom after 1
×
DIY: Green Redecorating - Bedroom
×
Brandy Metzger
bedroom before 1
Before
×
Brandy Metzger
bedroom after 1
After
×
Brandy Metzger
bedroom before 2
Before
×
Brandy Metzger
bedroom after 2
After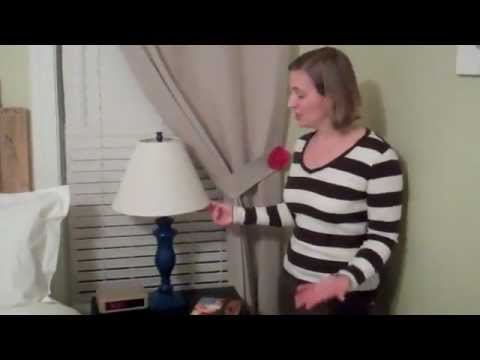 Simple changes can make a huge difference when redecorating a room.  Changing the color of the walls or placement of the furniture can make a room look completely new. The green redecorating project that my bedroom underwent for the March issue of Wilmington Parent Magazine consisted of the following eco-friendly elements:
Color changes for walls and furniture. Benjamin Moore Natura paint was used for the walls while SafeCoat primer and paint were used for the furniture. These products both contain zero VOCs (volatile organic compounds) which make them non-toxic and allow you to breathe easy. Prior to painting the furniture, a soy based paint remover called Soy Gel was used to strip away the old color. Available locally at Guaranteed Supply Company. Soy Gel doesn't emit toxic fumes and is biodegradable.
Addition of a custom-made pallet headboard. Local woodworking craftsman, Paul Stavovy, of Classic Craftsman Woodworks used old pallets to create a beautiful headboard for the bed.
Addition of second-hand items. Lamps were purchased from Craigslist and given an updated look with a coat of paint. A collage wall frame, purchased from Goodwill, was given new life as a mirror with the addition of reflective paint.
Upcycling common household items. Drop cloths were used to make curtains and a piece of wall art. Other accessories were created with scrap wood, old books and magazines, cardboard toilet paper rolls and an old t-shirt.
Check out the video to see the new "green" space.
Resources:
http://www.benjaminmoore.com/natura