×
Brandy & Gift Bags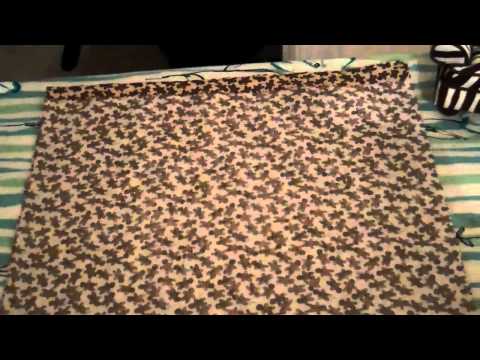 Cloth gift bags are environmentally superior to paper bags and gift wrap.  They are also easy to make following these simple steps:
Select a fabric.
Fold fabric in half and place the desired gift on top of the fabric near the bottom folded edge.
Measure about 3 inches out on each side of the gift and mark it and about 5 or 6 inches on the top of the gift and mark it.
Cut out your fabric using these marks.
Fold the top 2 edges of the fabric in about half an inch and make creases with an iron.  Pin the fold so it remains stable during sewing.
Sew each of the 2 top edges of the fabric.
Turn the fabric inside out and pin the sides together about half an inch away from the edges.
Sew both sides using a straight stitch.
Don't forget to remove all pins!
Turn the gift bag inside out revealing the finished side.
Place the gift inside the bag.
Cinch the top of the gift bag closed and tie it off with a ribbon.
Following these easy steps will provide you with wonderful gift bags that can be used for many years to come!